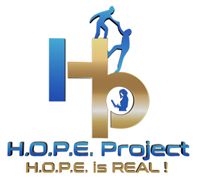 The H.O.P.E. Project is an information technology (IT) training program dedicated to providing technical training and development for young adults. Our IT training program is designed to prepare students for entry-level positions as helpdesk and application support professionals.

Successfully completing
their Technical Training

Earning a Comptia A+ or
Network + Certification

Completing four weeks
of soft-skills training
Kesem Technology hosts interns for 12 weeks at a time, providing real-world experience via on-the-job training. We offer mentoring and advice or assistance to these students as they progress in their careers. We also provide accurate assessments and references for these students during their job placement efforts, and on an ongoing basis if desired.
Kesem Technology also contributes current PCs, network equipment and firewalls to The H.O.P.E. Project for students to work with during their training and test preparations.
Enterprises who trust
Kesem Technology
"In the past 2 years kesem has helped keep our systems and data secure. In addition to ongoing managed support, they helped us move offices and kept our technology meeting our needs as we grow. They are experienced, stable and do what they say they will do."
Denise Clark
Clark Law Group
Enterprises who trust
Kesem Technology
"I highly recommend Kesem Technology and Marty Block for any (and all) IT needs for business owners of any sizes. Their knowledge, expertise and service are second to none"
Mark Luterman
Mark Luterman Enterprises
Enterprises who trust
Kesem Technology
"Marty runs Kesem like the family store, worrying about every detail and making sure everything is done right. Highest recommendation!"
Bob Fertik
Democrats.com
Enterprises who trust
Kesem Technology
"I count on Kesem Technology for all of Lewin & Lewin's IT needs – they are extremely reliable, personable and have the expertise needed to do the job."
Lynda Prior
Lewin & Lewin
Enterprises who trust
Kesem Technology
"We were a victim of ransomware. The techs at Kesem came to our rescue. Our system is now safely up and running!"
Bruce Marine
Cherub Antiques Gallery
Enterprises who trust
Kesem Technology
"I appreciate the knowledge, skill, patience and friendly service of the Kesem staff. When it comes to IT you can't go wrong with Kesem."
Law Firm Office Mgr
Dc
Enterprises who trust
Kesem Technology
"The Kesem team is promptly available for questions and very easy to work with. We look forward to continuing our relationship with Kesem and working to provide exceptional service to our members."
Kendra Johnson
American Student Dental Association
Enterprises who trust
Kesem Technology
"Kesem is an outstanding IT team that I trust to handle my organization's mission-critical needs. After nearly a decade of working with Marty, I trust and rely on him more with each interaction."
Mike Triangle
CHPA
READ ALL TESTIMONIALS
Ready to
Get Started?
See how Kesem Technology works in a personalized demo for you.