Industry - Leading
Tech service and support provider
since 2000
Kesem Technology is a leading end-to-end Managed IT Services and Support solutions provider serving clients from varied industry verticals, including financial, legal, professional service providers, non-profits, associations and small-to-medium sized businesses (SMBs), since 2000.
We Offer the following IT Services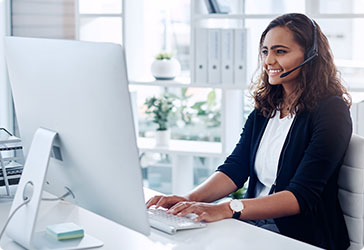 Managed IT Services
Server and Network Management
Business Continuity and Disaster Recovery
Office Relocation Plan
IT Helpdesk Support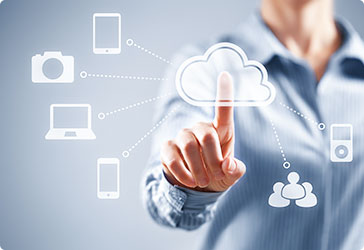 Cloud Computing Services
Broadcast Email Marketing
Cloud Application Hosting
Microsoft Email Management and Hosted Exchange
Dedicated Server Hosting and Colocation
Hosted PBX and VoIP Phone System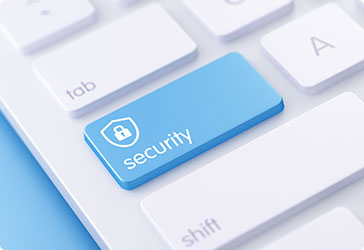 Managed Security Services
Managed Firewall Protection
Backup and Disaster Recovery
Computer and Network Security


Why
clients
Choose Us

With amazing turnaround times, we are always there for our clients.
We analyze and understand our clients before suggesting the right IT solution for them.
We know that IT is our business, not our client's, so we speak in a language they understand and don't throw them off-track with tech jargon.
We are not looking for one-time profits; we work to be a partner in our clients' success.
Meet Marty Block
President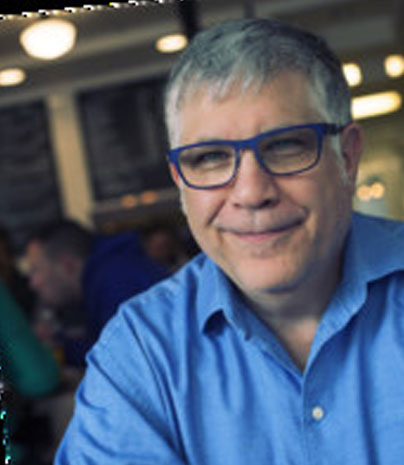 Marty's computer career has taught him to learn the machines and respect the people who use them.

After several years as a programmer in both micro and mainframe computing environments, Marty served 10 years as IT Director for a Washington, DC-based membership lobby with a staff of 170. During his tenure there, he earned in a BS in Computer Science (with honors) from the University of Maryland, College Park.

In 2000, after gaining a first-hand understanding of the many difficulties businesses face with their IT solutions and services providers, Marty founded Kesem Technology to give small businesses the service they need and the respect they deserve. Over the years, Kesem Technology has become a tribute to Marty's vision, providing expert service, custom solutions and rapid response times.

Marty started his professional computer career in 1980, when ten megabytes was more disk space than anyone could ever use, and 64 kilo-bytes of RAM was enough memory to launch a manned trip into outer space!
Three ways in which we can serve you
We know each business is different and has different needs,
which is why we offer three varied IT support models to our clients.

The all-inclusive IT support model
Ideal for businesses that don't have IT staff already, this solution offers A-to-Z IT support. We take care of everything IT related for you--right from designing your network from scratch to monitoring it, securing it, offering custom IT solutions, helping you procure hardware, providing IT consultation on critical IT issues--you name it, we have it covered! You can even get a dedicated IT person on-site, part-time or full-time. You pay an affordable monthly fee to us and it is like having your own IT team in-house, without the hassles and costs of actually owning one.

The collaborative IT support model
This is best suited for businesses that have their own IT personnel. Through our collaborative IT support model, we work to support your existing IT team. This model helps you grow your business without worrying about having to scale up your IT team.

The on-demand IT support model
If you already have a strong IT team with enough expertise and staff, then our on-demand IT support is perfect for you. Call on us when you need the extra support during an IT crisis or for an ad-hoc IT project. No commitments, no monthly fees, quality IT support just when you need it.
Enterprises who trust
Kesem Technology
"In the past 2 years kesem has helped keep our systems and data secure. In addition to ongoing managed support, they helped us move offices and kept our technology meeting our needs as we grow. They are experienced, stable and do what they say they will do."
Denise Clark
Clark Law Group
Enterprises who trust
Kesem Technology
"I highly recommend Kesem Technology and Marty Block for any (and all) IT needs for business owners of any sizes. Their knowledge, expertise and service are second to none"
Mark Luterman
Mark Luterman Enterprises
Enterprises who trust
Kesem Technology
"Marty runs Kesem like the family store, worrying about every detail and making sure everything is done right. Highest recommendation!"
Bob Fertik
Democrats.com
Enterprises who trust
Kesem Technology
"I count on Kesem Technology for all of Lewin & Lewin's IT needs – they are extremely reliable, personable and have the expertise needed to do the job."
Lynda Prior
Lewin & Lewin
Enterprises who trust
Kesem Technology
"We were a victim of ransomware. The techs at Kesem came to our rescue. Our system is now safely up and running!"
Bruce Marine
Cherub Antiques Gallery
Enterprises who trust
Kesem Technology
"I appreciate the knowledge, skill, patience and friendly service of the Kesem staff. When it comes to IT you can't go wrong with Kesem."
Law Firm Office Mgr
Dc
Enterprises who trust
Kesem Technology
"The Kesem team is promptly available for questions and very easy to work with. We look forward to continuing our relationship with Kesem and working to provide exceptional service to our members."
Kendra Johnson
American Student Dental Association
Enterprises who trust
Kesem Technology
"Kesem is an outstanding IT team that I trust to handle my organization's mission-critical needs. After nearly a decade of working with Marty, I trust and rely on him more with each interaction."
Mike Triangle
CHPA
READ ALL TESTIMONIALS
Ready to
Get Started?
See how Kesem Technology works in a personalized demo for you.